The tech industry is booming, and there is huge demand for talented tech sales professionals. Tech sales jobs provide the opportunity to earn a high income while working for exciting, fast-growing companies. But how do you get your foot in the door with no prior sales experience? Tech sales certificates are a great way to demonstrate your knowledge and skills to potential employers. In this article, we will explore the top 5 certificates for breaking into tech sales.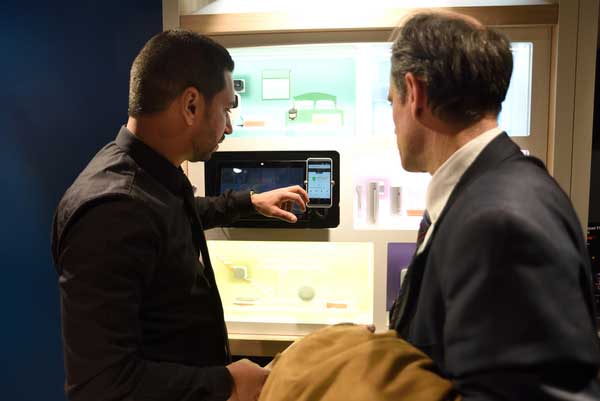 Salesforce Certification
One of the most widely recognized certifications is from Salesforce. Salesforce is the most popular customer relationship management (CRM) platform, used by sales and marketing teams across countless industries. Earning an official Salesforce certification shows employers that you understand how to use this essential software.
The Salesforce certification course consists of about 68 hours of training materials. At the end, you must pass an exam to earn the certified status. While not required for all tech sales roles, Salesforce expertise can really set you apart, especially at companies that use Salesforce CRM. The certification proves you can navigate the platform adeptly.
School16 Certificate
School16 offers an immersive tech sales bootcamp program. Upon completion, you earn a certificate that you can showcase on your LinkedIn profile. The School16 certificate enables recruiters to easily find certificate holders when hiring.
Many people have shared that they've been discovered by companies due to listing their School16 certificate on LinkedIn. So it's a great way to get your profile noticed. School16 is considered one of the premier tech sales training bootcamps, so earning their certificate carries weight.
Springboard Certificate
Like School16, Springboard offers a comprehensive tech sales bootcamp with a certificate upon completion. When you search for the Springboard certificate on LinkedIn, countless profiles pop up showcasing it. This demonstrates that the Springboard certificate is widely recognized and valued.
Springboard was rated as one of the top tech sales bootcamps in a thorough analysis. The curriculum covers everything from prospecting to closing deals. Graduates emerge fully prepared to thrive in an entry-level tech sales role. The certificate can help open up doors to exciting career opportunities.
Careerist Certificate
Careerist is another highly rated tech sales bootcamp that issues certificates to graduating students. The Careerist certificate is searchable on LinkedIn, and many individuals display it proudly on their profiles. This highlights the credibility of the certificate.
What's unique about Careerist is that beyond the core sales program, they also offer specialized sales engineering training. So it's a great choice if you want to pursue a sales engineer role. Their tech sales curriculum is also very affordably priced under $4,000. The certificate signals that you've been trained by a reputable organization.
Career Karma Certificate
Arguably the most buzzed-about certificate is from Career Karma. Career Karma works closely with tech companies to place candidates into roles. They have an enormous success rate that is almost unheard of.
A simple LinkedIn search for Career Karma turns up endless success stories of graduates landing jobs within weeks of completing the program. The Facebook community is filled with grads thanking Career Karma for their new sales careers.
There are so many inspiring stories of career changers with zero experience breaking into lucrative sales roles almost instantly after finishing Career Karma. The certificate shows employers you have the required knowledge to deliver results in an entry-level tech sales position.
Conclusion
Earning one of these tech sales certificates can fast-track your career success in sales. They demonstrate your commitment to learning indispensable sales skills and concepts. The certificates prove to hiring managers that you have what it takes to excel in a tech sales role.
Leverage these credentials to highlight your qualifications. Pair the certificate with a polished resume and energetic interview skills to maximize your chances of landing your dream job in tech sales. The demand has never been greater for driven sales professionals. Position yourself for success with one of these highly respected training certificates.