Are you tired of feeling like you're not being productive enough? Are you worried about opening suspicious attachments or sending confidential files to others? In this article, we'll introduce you to six useful websites that can help make your work life easier, safer, and more fun.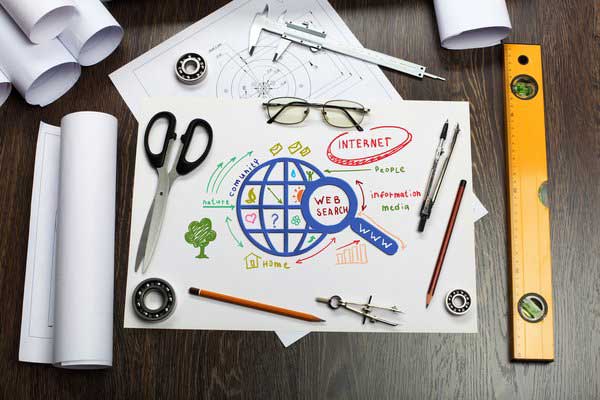 Jotti's Malware Scan
First on our list is Jotti's Malware Scan. This free service has been around for almost two decades and allows you to scan suspicious files with different antivirus programs. Suppose you receive an attachment in your email and want to check if it's safe. In that case, you can drag the file to Jotti's website and upload it. Jotti will run the file through 14 different scanners and give you the results. While it's not a 100% guarantee that the file is safe, Jotti gives you a better idea of its safety level. Keep in mind that you're uploading a file to the cloud and that Jotti stores the files you upload. It's a great service, but don't upload sensitive files that you don't want others to see.
Print Friendly
Do you ever need to print or create a PDF of a website, but the page doesn't look right? Print Friendly is the solution. This website optimizes any website for print and PDF format. Simply paste the website's URL that you want to print in the box, and Print Friendly will convert and compress it. You can delete any sections that you don't need, making it a convenient tool to use.
Blush
When you need an image or illustration to get your message across, Blush is the perfect solution. Unlike other stock image websites, Blush's illustrations are customizable. You can select from a variety of existing illustrations from artists worldwide and mix and match the background, clothes, accessories, and other components. Blush offers a wide variety of options that allow you to make the image your own.
Lumin PDF
Do you ever receive a PDF that needs editing, but you don't have the right software? Lumin PDF is a free PDF editor that allows you to edit, sign, and share PDFs quickly and easily. With Lumin PDF, you can highlight, underline, and strikethrough text, add comments, and even draw on the document. Additionally, you can invite others to collaborate on the document, making it a great tool for group projects.
Unsplash
Unsplash is a website with a vast library of high-quality, royalty-free images. These images are perfect for presentations, websites, social media posts, and other projects. You can use the search function to find an image that fits your needs or browse the different categories. You can also create a profile on Unsplash and upload your images to share with others.
Canva
Canva is a graphic design website that allows you to create stunning designs for social media, presentations, business cards, and other projects. With Canva's drag-and-drop feature, you can easily design anything without needing any design experience. Canva offers templates, graphics, and images that you can use to make your project stand out. Additionally, you can collaborate with others on a design project, making it a great tool for group projects.
Conclusion
In conclusion, these six websites are sure to make your work life more comfortable, safer, and more fun. Jotti's Malware Scan, Print Friendly, Blush, Lumin PDF, Unsplash, and Canva are all free to use and can help you with everything from virus protection to graphic design. Try them out and see how much easier your workday becomes!