Are you tired of being stuck in low-paying IT roles and dreaming of a six-figure cybersecurity career? The good news is that you can start your journey without a college degree or expensive certifications. In this blog post, we'll unveil an often-overlooked area in cybersecurity – vulnerability management – and show you how you can transform your career in just 24 hours of training.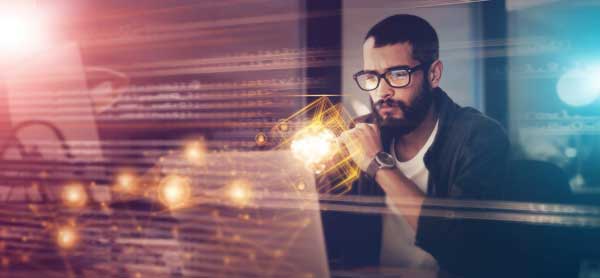 Say Goodbye to Help Desk Jobs and Hello to Vulnerability Management
Instead of focusing on traditional entry-level IT roles, such as desktop support and help desk jobs that pay meager wages, we're going to explore the world of vulnerability management. This field offers lucrative opportunities and plays a critical role in every organization. Companies need vulnerability management to protect their reputation, comply with legal and regulatory requirements, and maintain secure systems and applications.
Understanding the Three Key Vulnerability Management Positions
To launch your cybersecurity career in vulnerability management, you should familiarize yourself with three main positions:
Vulnerability Scanner Operator: In this semi-technical role, you'll run vulnerability scans on systems and applications using specialized tools. Your responsibility is to ensure the scans run successfully and provide the data to security analysts.
Security Analyst: As a security analyst, you'll analyze the data from vulnerability scans and work with different teams to develop plans for remediating the issues. Your role is to review vulnerabilities and make recommendations on how they should be addressed while understanding that not every vulnerability can be remediated.
Compliance Analyst: In this non-technical role, you'll ensure that vulnerability scans are run on time and that discovered vulnerabilities are addressed according to company policies. You'll also issue findings if policies aren't followed.
Get the Training You Need to Succeed
To learn the skills needed for these roles, we recommend Qualys Guard training. Qualys is an industry leader in cybersecurity tools and solutions, and their vulnerability management training is highly regarded. You can access their training courses for free by signing up on their website (www.qualys.com/training).
Follow the recommended training path, which includes:
Vulnerability Management Foundations
Vulnerability Management Detection and Response
Scanning Strategies
Reporting Strategies
Patch Management
If you're aiming for a compliance analyst position, also complete the PCI Compliance training.
Remember, it's vital to understand the concepts and not just complete the training. Take your time to grasp the material to add value to your future employers.
Leveraging Your New Skills to Land Your Dream Job
Once you've completed the Qualys Guard training, you're ready to start your journey towards a six-figure cybersecurity career. Stay tuned for our next blog post, where we'll dive into creating an impressive resume and acing job interviews using the skills you've learned from vulnerability management training.
In the meantime, join our private Facebook community, the IT Authority, to connect with other aspiring cybersecurity professionals and get access to valuable resources. Click the link in the description to join.
Conclusion
Vulnerability management is a crucial aspect of cybersecurity that offers lucrative career opportunities. By understanding the different roles and acquiring the necessary skills through Qualys Guard training, you can launch your six-figure cybersecurity career in just a week. Don't let traditional IT roles hold you back; start exploring the world of vulnerability management today.