Are you looking to grow your digital marketing career in 2024? Earning certifications from HubSpot Academy is an excellent way to master digital marketing fundamentals. HubSpot offers five free certifications covering the most in-demand areas of digital marketing.
In this article, we will explore the top five HubSpot certifications you should earn to expand your digital marketing skills. Whether you're just starting your career or looking to get ahead, these free HubSpot certifications will equip you with the knowledge needed to succeed. Let's get started!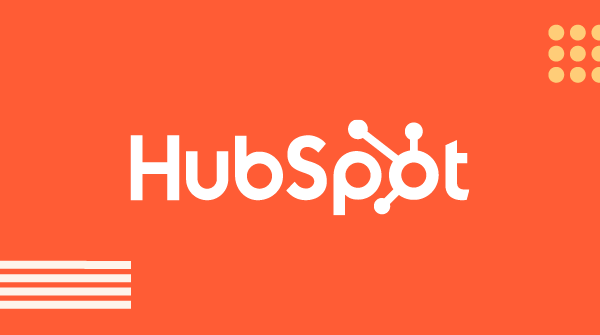 HubSpot Content Marketing Certification
Content marketing is essential for lead generation and business growth. The HubSpot Content Marketing certification covers various content marketing strategies and tactics.
This certification dives deep into core content marketing concepts like storytelling, content creation, guest blogging, and promotion. You'll learn how to develop an end-to-end content marketing strategy.
With this certification, you'll understand how content fuels digital marketing. You'll gain the skills needed to create remarkable content that attracts and converts customers.
The C-suite is looking for marketers who can generate leads and growth through content. This certification will position you as a content marketing expert.
HubSpot Email Marketing Certification
Email marketing is one of the most crucial digital marketing skills you can have. The HubSpot Email Marketing certification teaches you how to build an effective email strategy.
You'll learn email segmentation, deliverability, A/B testing, and optimization best practices. This certification covers the fundamentals you need to make your email marketing efficient and impactful.
Email allows you to reach customers directly in their inboxes. It's one of the most cost-effective digital marketing channels.
Every company needs email marketing expertise to nurture relationships and drive growth. The HubSpot Email Marketing certification will give you the knowledge to succeed as an email marketer.
HubSpot Inbound Marketing Certification
The HubSpot Inbound Marketing certification teaches the core strategies and tactics of inbound marketing. This methodology focuses on attracting customers through relevant, helpful content across digital channels.
You'll learn how inbound marketing centers around earning trust and adding value for potential customers during every stage of their buyer's journey. This improves conversion rates over traditional outbound marketing tactics.
The certification covers market automation, conversational marketing, and other inbound methods. You'll understand how to gain more qualified leads through inbound marketing.
This is an ideal starting point if you're new to digital marketing. The inbound methodology will shape how you approach digital marketing campaigns.
HubSpot Social Media Certification
Social media is integral for engaging your audience and growing your brand. The HubSpot Social Media certification teaches you how to build an effective social strategy.
You'll learn how to shape conversations about your business, cultivate loyalty, and connect with new customers on social platforms. The certification covers social listening, content creation, community management, advertising, and measuring ROI.
Having social media marketing skills is crucial for expanding the reach of your other digital marketing efforts. This certification will help you transform your business through the power of social media.
HubSpot Digital Advertising Certification
Paid advertising complements organic digital marketing channels. The HubSpot Digital Advertising certification teaches you how to develop a winning online ad strategy.
You'll learn to create highly-targeted ad campaigns optimized for each stage of the buyer's journey. The certification covers search, social, display, and programmatic advertising tactics. You'll also learn how to analyze and improve your ad performance.
In today's digital landscape, advertising is essential for reaching and engaging your audience. This certification will equip you with the paid advertising skills to boost your digital marketing success.
Conclusion
Earning free certifications from HubSpot Academy is one of the best ways to grow your digital marketing career in 2024. These certifications will help you master high-demand digital marketing skills like content marketing, email marketing, inbound marketing, social media marketing, and advertising.
Whether you're just starting out or looking to advance your career, HubSpot's free certifications will expand your digital marketing knowledge. The courses teach actionable strategies and tactics you can apply immediately.
Now is the perfect time to invest in yourself and build your digital marketing expertise. Enroll in HubSpot Academy certifications to position yourself for career success. https://academy.hubspot.com/