Earning a degree is one of the best investments you can make for yourself. While any education has value, some degrees have much higher earning potential than others. Choosing the right major field of study can set you on a lucrative career path and lead to a significantly higher salary down the road. This article will explore the top 10 highest-paying degrees to obtain if you want to earn a large salary after graduation.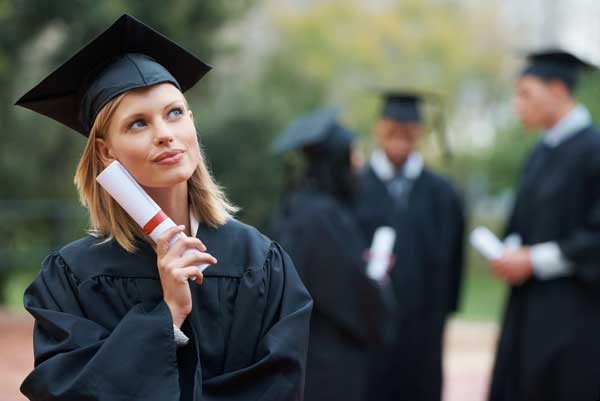 At some point, most people desire to begin earning an income. However, you cannot simply walk into a company and ask for a job without skills or education. Employers want to know what value you can add through your acquired knowledge. Fortunately, nearly any skill can translate to an income in the right industry. But some skills are far more lucrative than others. While life is not always fair, it pays to understand which degrees tend to lead to the highest salaries down the road. This article will break down the top 10 degrees you should study if earning a high income is your goal. Keep reading for the full list!
Sales
A degree in Business Administration, Sales Management, or Organizational Leadership can launch your career as a sales manager. Sales are the lifeblood of any business, so skilled salespeople and managers are critical. Sales managers oversee teams, set goals, create training programs, analyze data, generate budgets, and more. Strong interpersonal skills are key to connect with customers and colleagues. A career in sales can earn $110,000-$250,000 per year for top performers.
Finance
Pursuing a degree in Finance, Financial Management, Economics, or Business Administration positions you for a career in finance. Financial managers maintain the fiscal health of organizations by creating financial reports, directing investments, developing long-term plans, and ensuring legal compliance. Analytical and math skills are needed to spot errors and make sound decisions. As a vital role, financial managers can make $140,000-$450,000 annually.
Management Information Systems
A degree in Management Information Systems, Information Systems, Computer Science, or Information Technology prepares you for managing all technology and data systems. Information systems managers maintain hardware/software, oversee IT staff, manage networks, and analyze new projects and costs. These critical positions have an 11% projected growth rate through 2028 and salaries reaching $400,000 per year in some cases.
Marketing
Marketing managers can earn up to $250,000, using their creativity and analytics skills to promote products and services. They research demands, create pricing strategies, monitor trends, generate new ideas, and oversee teams. Strong creative thinking along with organizational and communication abilities are required. Relevant degrees include Marketing, Marketing Management, and Business Administration.
Architecture
Architecture mixes creativity with problem-solving to design buildings and structures. Architects make $80,000+ at firms but can earn millions running a private practice. They create plans, manage staff and budgets, lead R&D, and review accuracy of work. Leading cross-functional teams requires analytical and creative skills. It's a respected profession with high earning potential.
Aviation
Pilots have always been regarded as cool careers with the perk of free travel. Pilots operate aircraft while navigating air traffic control and weather. The job involves planning flights, ensuring safety, and communicating with staff. Pilots earn approximately $150,000-$250,000 annually at commercial airlines.
Software Engineering
A degree in Software Engineering or Computer Science prepares you for the in-demand career of software developer. Developers design operating systems and custom systems that allow devices and technology to function. Debugging, investigating user needs, and quantifying risks are key skills. This fast-growing field pays $100,000-$200,000.
Actuarial Science
For math whizzes, Actuarial Science and related majors lead to being an actuary. Actuaries use statistics to calculate the financial costs and risks of events like accidents for insurance companies. Strong math and analytical abilities are needed to identify patterns and make recommendations. Actuaries earn around $180,000 per year.
Medicine
Doctors consistently rank among the highest paid professionals, earning $300,000+ in many specialties. Medical school produces physicians, dentists, nurses, and other critical healthcare roles that will always be in demand. Long programs and high student debt are offset by excellent compensation and job stability. This fulfilling career improves lives through research, vaccines, and treatments.
Engineering
Engineering applies science and math principles to solve real-world problems. Chemical, electrical, mechanical, and computer engineering are examples of lucrative specialties. Engineers design products, conduct testing, identify material uses, and solve challenges. Junior engineers earn $70,000-$100,000, while experienced engineers make up to $400,000 in senior roles.
Conclusion
This list of lucrative college majors can help guide your education plans if earning a high salary after graduation is your goal. However, passion is also key to career satisfaction and success. Seek degrees that align with your interests as well so your work will remain fulfilling for years to come. With expertise in a high-paying field, your career prospects and earning potential can both soar. Consider these rewarding and respected degrees as you take the next steps in your academic journey.