Gone are the days when HR management was the only skill required to be a successful HR professional. In today's ever-changing business world, HR professionals need to have a broad set of general skills as well as a deep understanding of their functional expertise. In this article, we will discuss the top five HR skills every HR professional should have.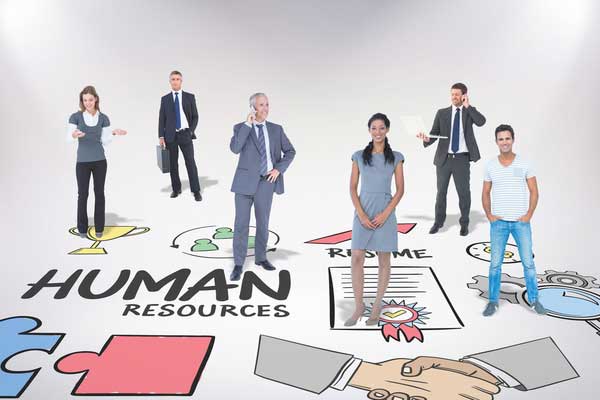 Communication Skills
Communication is an essential skill in HR management. As the HR professional is the link between the business and the employee, it requires great communication skills. You need to be able to communicate formally and informally, and in different ways – in both verbal and in writing, and both online and in person. Clear writing, critical listening, and conflict management are three essential communication skills that HR professionals should master.
Digital Skills
HR professionals who understand new technology and actively integrate it into their organization are able to make HR and the company run more efficiently. HR professionals need to be digitally savvy enough to keep up with the latest developments and understand how to use these to their advantage. For instance, Human Resource Information Systems (HRIS) have become a vital tool for HR professionals to navigate and interpret data within. Moreover, social media platforms like LinkedIn, and Applicant Tracking Systems are also a few other tools HR professionals can leverage.
Data Literacy and Reporting Skills
The work of HR is becoming more and more defined by data. Most HR generalists are now required to be analytically-driven and oriented. While you don't need to be a data scientist, you should be able to read, apply, create, and transform data into valuable information to influence decision-making processes. HR professionals should have some knowledge of data processing tools such as Excel. Being able to use metrics, KPIs, scorecards, or dashboards lets HR professionals take an evidence-based approach to make better decisions when advising managers and employees, and creating people policies.
Advisory Skills and Business Understanding
Advising different stakeholders is one of the key HR skills. HR professionals need to be able to advise employees, line managers, and senior managers on personnel issues. To add value to the organization, HR professionals need to understand the business. This is where business acumen comes in. Being able to understand the business, its customers, and its shareholders is a must for HR professionals. This will help HR professionals better understand the problems that line managers and executives are trying to solve. Additionally, HR professionals will have an easier time positioning their business to win in the marketplace.
Emotional Intelligence
Emotional intelligence is the ability to recognize and understand emotions in oneself and others, and to use this understanding to manage relationships and interactions effectively. HR professionals need to have the ability to interact with all employees in a positive manner, and to be able to build strong relationships with them. Being able to understand and empathize with employees' perspectives can help HR professionals create a more positive work environment and improve employee engagement.
Conclusion
HR professionals need to have a broad set of skills to succeed in today's ever-changing business world. Communication skills, digital skills, data literacy, advisory skills, and emotional intelligence are the top five skills that every HR professional should have. By mastering these skills, HR professionals can add value to their organizations and contribute to their growth and success.